The Director General of the Ministry of Human Resources and Social Development in Riyadh, Dr. Muhammad bin Abdullah Al-Harbi, inaugurated the developmental club at the Comprehensive Rehabilitation Center for Females in Jerusalem, with the support of a sports company.
The project includes the construction of a number of development facilities, including a sports track, equipment hall, theater, cinema, computer lab, art department, and hairdressing department.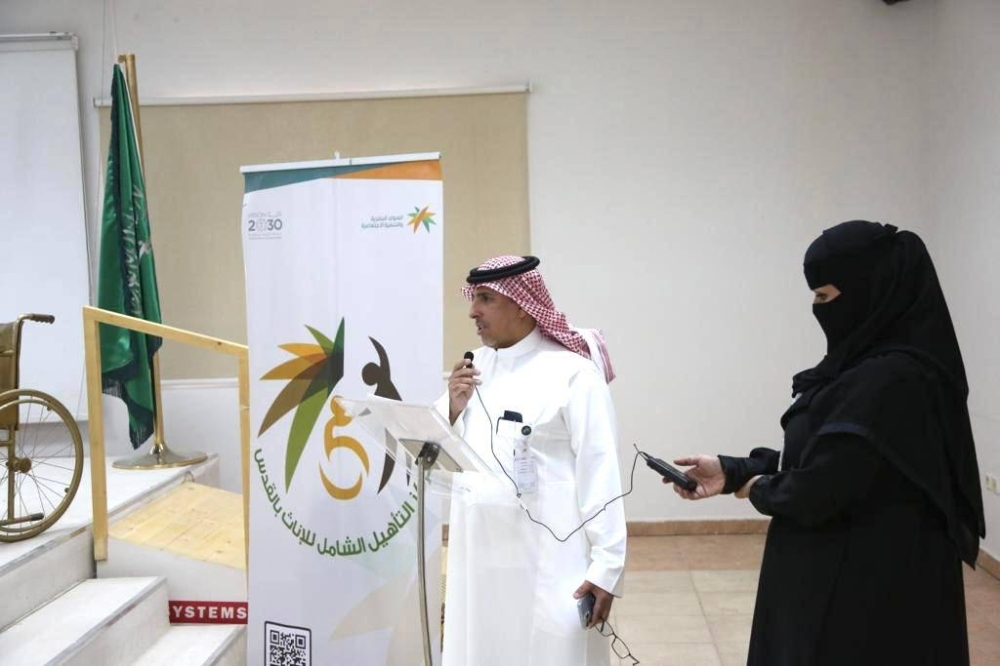 Al-Harbi thanked all the workers for the efforts made to develop the services provided to the center's inmates, calling for the necessity of concerted efforts of all and benefiting from modern technologies to develop the work system in line with the ministry's directives and interest in continuing to develop the work mechanism and programs provided to the beneficiaries to achieve the strategic goals of the ministry.